Chris, Di and Mathhew Visit to Brunei / DSC00039
24 - 26th May 2002 (Chris' Birthday Weekend)
5/27/02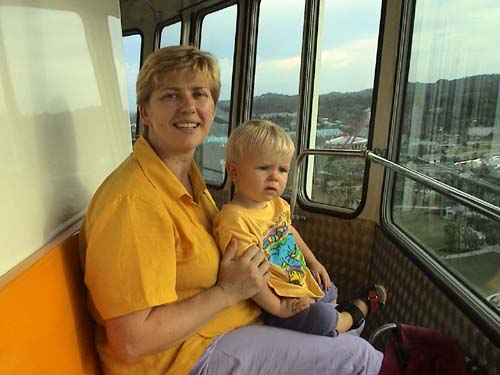 This was a ride with a similar concept to a revolving restaurant but it didn't serve food and there were no tables. It revolved slowly as it rose upwards giving us a view of the expansive Jerudong Park. Jerudong park is a huge area that the Sultan developed as a gift to the people of Brunei. It includes a theme park with rides, an equestrian centre, country club and food court. Very generous.