Chris, Di and Matthew Visit to Brunei
24 - 26th May 2002 (Chris' Birthday Weekend)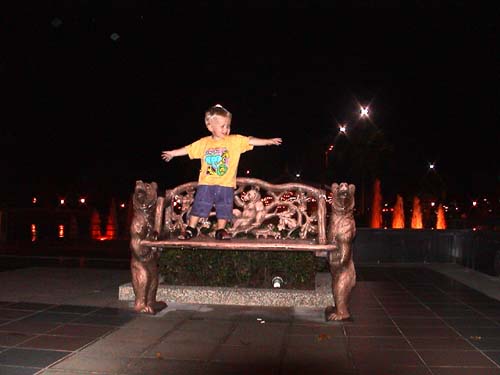 This seat was very cute with a bear which had been carved out of a log at each end holding up the seat. The back was elaborately carved with bears too. There is a fountain in the background and the floor tiles on the front left of the photo was a chess game.