Chris, Di and Matthew Visit to Brunei
24 - 26th May 2002 (Chris' Birthday Weekend)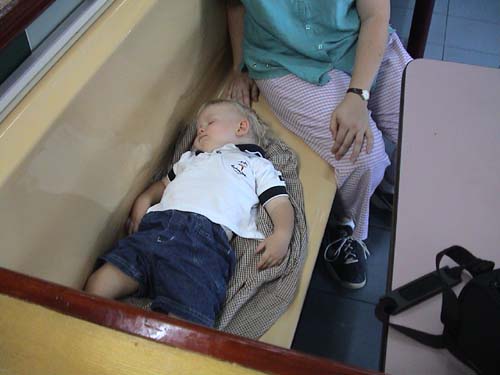 Matthew feel asleep in the back pack with his head wobbling around, after a very tiring morning playing tourist. We decided to take a break and have some lunch in a food court and Matthew transferred from the back pack to this bench seat and went straight back to sleep. It was quite noisy with cutlery clanging, etc.