Chris, Di and Matthew Visit to Brunei
24 - 26th May 2002 (Chris' Birthday Weekend)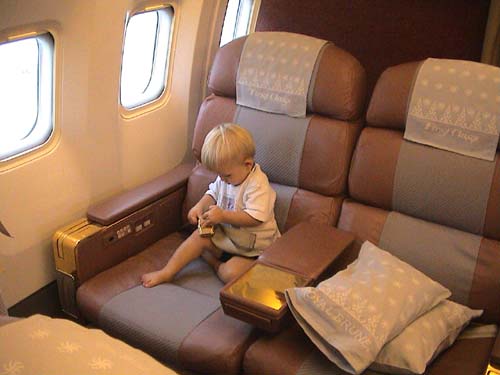 Matthew settling into a First Class seat on Royal Brunei Airlines. The seat belt clasps and arm rests were gold coloured metal. Matthew is quite proficient at doing up and undoing aeroplane seat belt clasps but still likes to play with them each time anyway. He didn't get a chance to get used to First Class, we were quickly shooed back to economy. This was before the plane took off.