South Coast Track - Tasmania
Chris, John and Roger
18th - 24th March 2002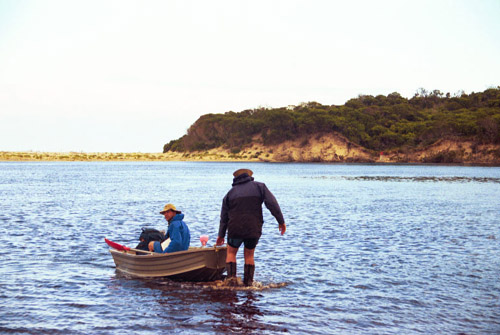 John and Chris crossing New River Lagoon. (You can see the oars in the background that shows where we started). A boat is left either side of New River lagoon. You start with one boat on either side and have to complete the crossing leaving one boat on either side. There were pictograms inside the boat that demonstrated how to do this for the intellectually challenged.