South Coast Track - Tasmania
Chris, John and Roger
18th - 24th March 2002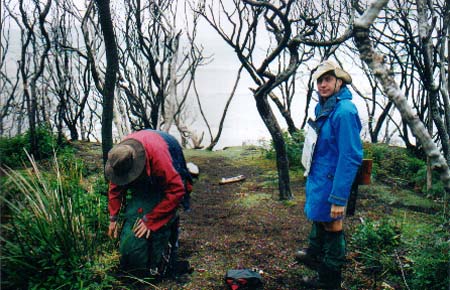 This is Freeny Lagoon campsite with the sea at Cox Bight in Background. It was still very windy and the campsite was quite exposed. We pushed on to Point Eric in search of a better campsite.