Injectors
My injectors are designed for Australian conditions, mostly the ability to work using warm water.
* Every injector is tested at 45 and 110 psi.
* They have a bronze body and brass cones with a stainless steel ball.
* They come with tails and fittings for 3/16" diameter copper pipe.
* Future injectors will have a brass fabricated body.
* Sizes available at the moment are 1 1/4 pints per minute and 1 3/4 pints per minute.
Larger capacities are in development.
Prices;
1 1/4 pint per minute is $120
1 3/4 pint per minute is $120
Postage is $5 per parcel.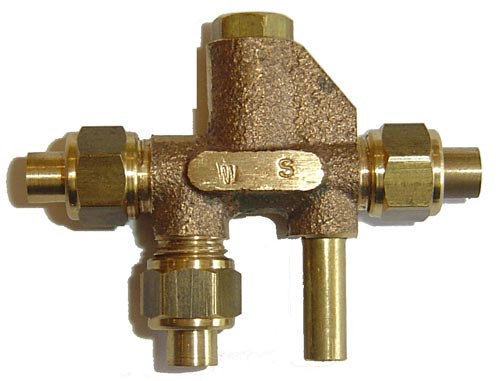 Effective January 2015